Mayor's Address
I am Hong Nam-pyo, Mayor of Changwon City.I would like to express my warm welcome to all of you.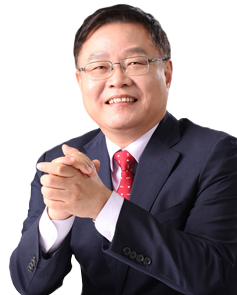 There is a saying, "One person's dream could end up as just a dream, but everyone's dream can come true."
Our dream is
To revitalize the economy of Changwon through supporting the normalization of the nuclear power plant and defense industries, To foster culture, art, and content industries and create one of world's top four beautiful ports (Masan) To commit to becoming one of the world's top seven port logistics cities (Jinhae) based on Jinhae New Port To strengthen our status as a central city of Gyeongnam Province in the Republic of Korea
To be a central city in Northeast Asia, Changwon
When citizens join forces, our dream can be realized.I will communicate with a top priority of civic unity.I will listen attentively to the citizens' voices with open ears and an open mind.
Honorable citizens, actively participate and put forward your opinions and together we will make Changwon even better.
Thank you.
市长寄语
大家好。我是昌原特例市长洪南杓。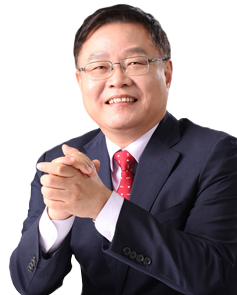 "一个人的梦想有可能仅停留在梦和想里,但众人的梦想却可以成为现实。"
我们的梦想是
通过支持核电和国防工业正常化,提振昌原经济,培育文化、艺术、内容产业以及打造世界四大美丽港口(马山), 以镇海新港为中心,跃升为世界第七大港口物流城市(镇海); 增强大韩民国庆南中心城市的地位,
打造"东北亚中心城市――昌原"。
只有凝聚广大市民的力量,我们大家的梦想才能变成现实。 今后,我将把市民融合团结作为最优先价值,加强沟通。 为此,我将竖起双耳、敞开心扉,倾听每个市民的心声。 希望广大市民积极参与,并提出众多宝贵意见。
谢谢。
市長の挨拶
尊敬する昌原市民の皆様! こんにちは。昌原特例市長のホン·ナムピョ(洪南杓)です。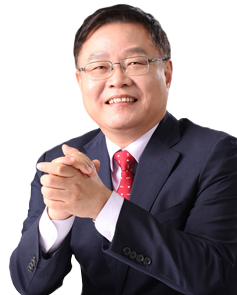 「ひとりで見る夢は夢でしかない。しかし、誰かと見る夢は現実だ」という言葉があります。
私たちの夢は
原発·防衛産業の正常化への支援による昌原の経済活性化、文化·芸術·コンテンツ産業の育成および世界4大美港(馬山)の構築、 鎮海新港を中心とした世界7大港湾物流都市(鎮海)への飛躍、 大韓民国慶尚南道の中心都市としてのプレゼンス強化、
『北東アジアの中心都市・昌原』となることです。
市民全員が力を合わせれば、私たちの夢は実現できます。 市民の統合を最優先に考え、話し合っていきます。 開かれた心で市民一人一人の小さな声にも耳を傾けてまいります。
市民の皆様からの積極的なご参加と幅広いご提案をお待ちしております。
よろしくお願いいたします。